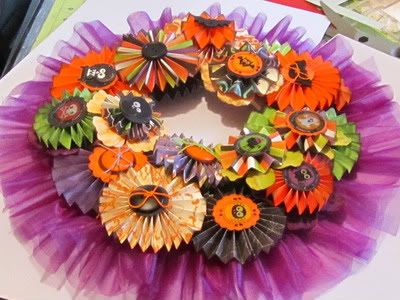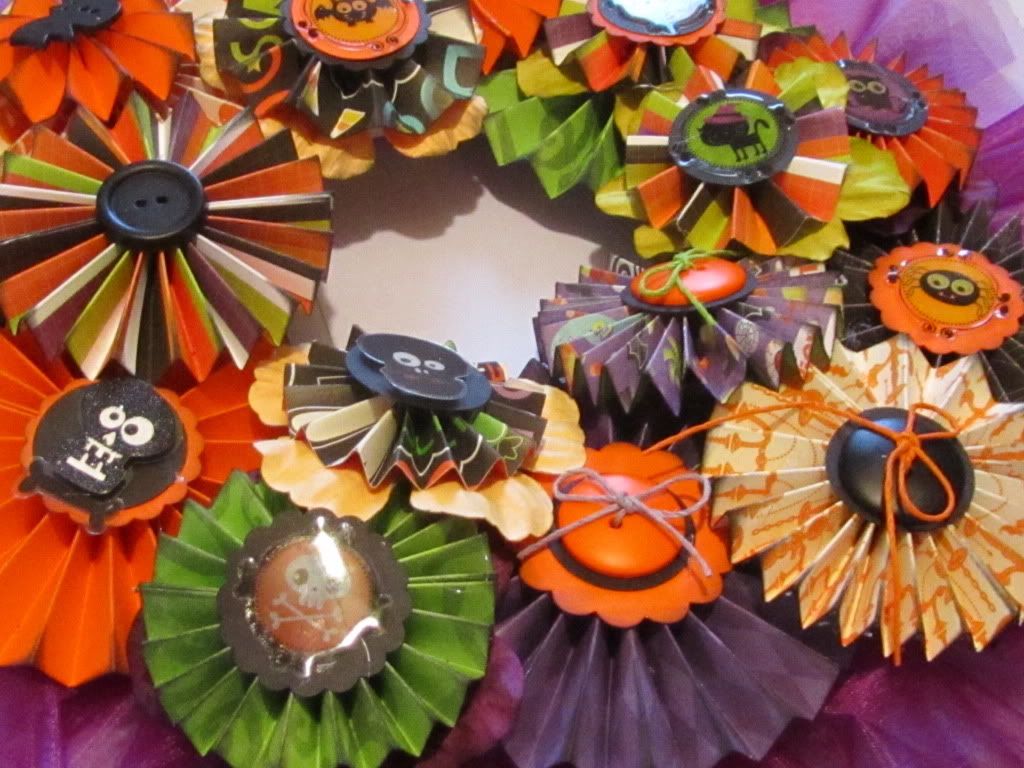 I was browsing thru You Tube like I always do and came across a video by Sarah Hamer. She was making a wreath out of her Halloween papers that turned out so cute I had to give it a try. Here is a link to the video that I used to make my wreath..
http://www.youtube.com/watch?v=EdTbqvgZ4O8&feature=related
I did change it up a little by gathering some sheer fabric in back of the foam board circle i used and layered mine on top of each other a little more than she did. I have a few friends that might like this so I plan on making a few more wreath as they go together quickly!!!
Go watch maybe you to will make one of these up for Halloween!!!!