Was taking a look at the Jitterbuggin challenge and couldn't for the life of me decide what to do up!!! Had to use yellow hmmmmmm. Had to use stripes somewhere HMMMMMMM! Well back to the thinking board! Then I was hopping around the blogs and found DoubleClick Connections and they were having their first challenge!!! They had a theme of love bug!!! So I combined the two and this is what I came up with. I used Twinkle Toes cartridge for the layered heart and the bug and saying from Create A Critter. OH and the music sheet is from Twinkle Toes too!!! So enjoyed this doing one card for two challenges in one!!!! So with out further ado.........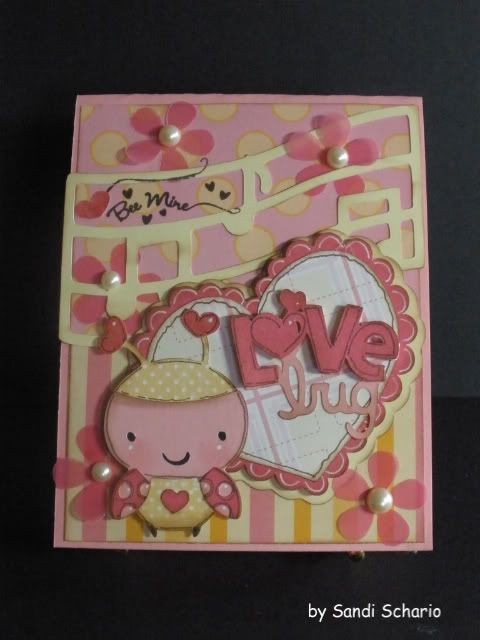 Thanks for taking a look and stop on by to both
http://jitterbugginchallenge.blogspot.com/
and
http://doubleclickconnections.blogspot.com/
and give them a try!!!!
Sandi