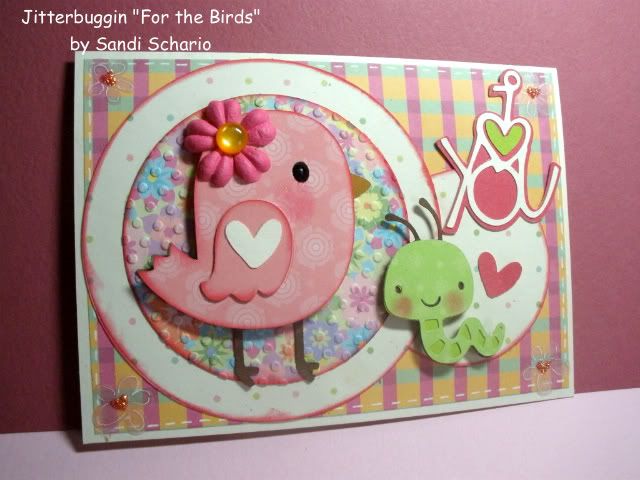 Well it has been some time since I have been able to get in my room and play!!! The wedding is coming up fast for my son and I have been busy with invites, making bouquets and center pieces and still have finished but needed a break!!! I missed last weeks challenge at Jitterbuggin but couldn't resist this weeks!!!
This week's challenge is For the Birds! Follow the sketch.....add your favorite Cricut bird.....and use something pink! Entries must be in by January 18 at 11:59 p.m. EST. Good luck, and thanks for Jitterbuggin'
I used Create a Critter for the bird and worm!!!! and used George for my circle and sentimnet!!!! A little inkin and added a flower and a little doodlin because I cant resist!!!!!
Yhanks for Looking: Sandi (daveshunny)