I know it has been a while since I have posted anything but my youngest granddaughter is turning four!!!
I can't believe it how is she that old when I haven't aged a bit!!!lol With encouragement from my friend Joy I was able to get both of these two cards finished today!!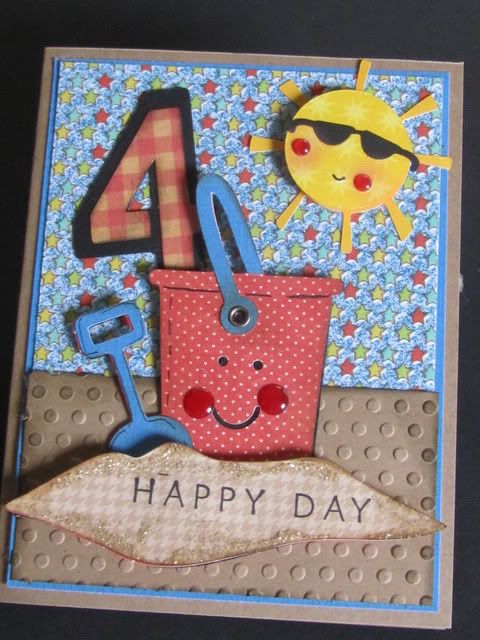 Happy Day
I made both of these cards using images from Simply charmed!!! Those cute little smiles on the images of these two cartridges seemed so appropriate for the occassion!!! And whats a card without a little popping . embossing, and stickles!!!!
Bring on the cake
I made the cake on this one from simply charmed but the wagon is from Just Because Cards!! I dug into my stash for some flowers and buttons and found these puffy stickers I have had forever and used that for her name!! Taylor loves to see her name on things!! Much layering and punching done on this and of course a few brads on the wheels and stickles on the flames of the candle to give them a little flicker. Because I put so much on this second card I had to make it a 5x7. But the top one is a A2 size card.
Thanks for stopping by and taking a look!! Be sure and leave a comment and say hi!! I have missed everyone!!!