I have been playing in my head on how to do a non traditional valentine. The challenge was no red or pink!!!
Dang I was really stumped!! Well this card is romantic looking but I definitely stayed away from the traditional colors that represent Valentines Day!! I really loved the sketch so I did follow along with that. The cricut cuts are the frame and the borders across the bottom of the card. These came from the imagine yummy cart and imagine more cartridge. I did buu some new butterfly and heart stamps and stamped those on patterned paper and cut out by hand. I embossed the frame with the cuddlebug and painted with acrylic and inked. You cant really see but I brushed some perfect pearls copper to give it a worn look!! Martha Stewarts butterfly punch rounded off the card with the little black butterflies. I know this isn't quirky but it is for me!!! The inside says the answer to the quote in the frame "I married you". I am going to give this mushy card to my hubby!!!!!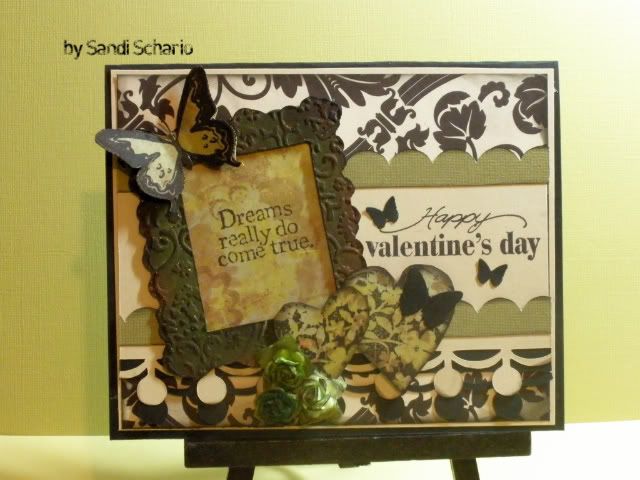 Thanks for looking!!!!