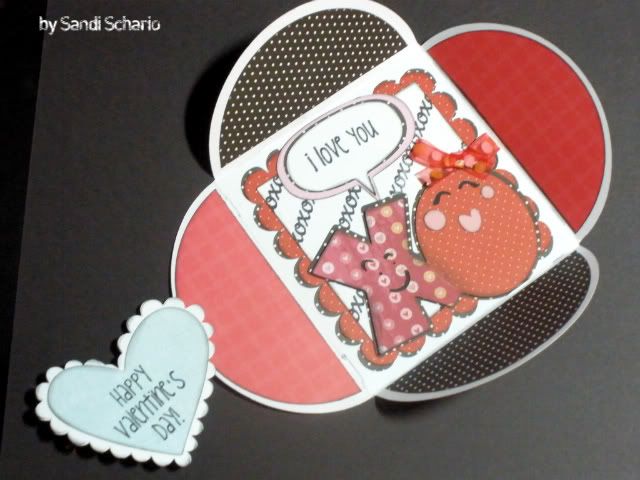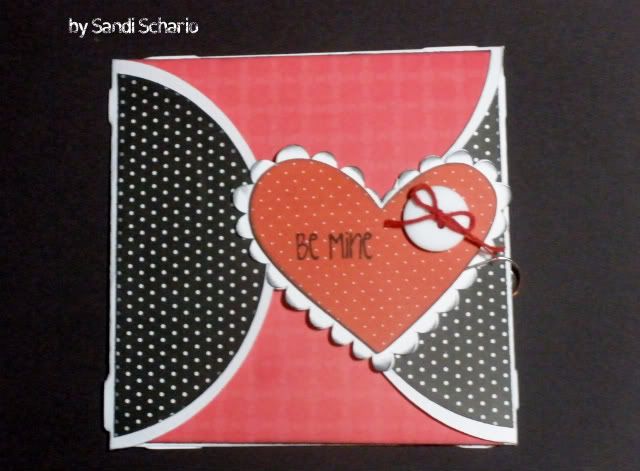 Recipe: Gypsy Smiley face cart
Doodlecharms cartridge
TPC Studios Hugs and kisses clear Stamps ST904019
Distress Inks
Red bakers twine
button
small designer paper clip
I so love the cuts from the freebie for the gypsy!!! Now that they have a manual I could take a closer look at what was on the cart in a size I could see!!! I made this card at 4.5 from the card feature and cut the XO at 2.5 and one of the little sentiment bubbles at various levels. The heart is from doodle charms which i used to cover the existing heart so I could double side it!!! I cut the circles in half 4.5 to layer my flaps!!! It is a little bulky so i attached a little clip to keep it closed to put in the envelope. This is kind of a tri fold card maybe a quad fold card hahahaa!
I so enjoyed this one and think I will try some different cuts in it to make another!!!
Thanks for stopping by and looking! Hope this encourages others to take a closer look what is on their cartridges!!!!
Sandi (daveshunny)
Next time I will use the hide/contour on the gypsy to hide those annoying little slits!!!!!!!!